The Cameron Gymnasium 
and Multi-purpose Room
The Cameron gymnasium is available for rental and perfect for practices, and weekly recreational league play. Suitable for basketball, volleyball, badminton, goalball, pickleball, and floor ball (not ball/floor hockey).
Features
a 94′ x 63′ playing surface
floor lines for full Basketball/Volleyball, 2 side Volleyball, 3 side Badminton
Pulastic Floor Covering -a seamless, smooth, and resilient play surface with outstanding ball bounce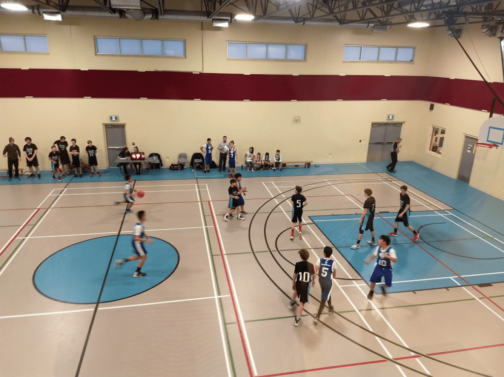 Ready and waiting for gym users
Two full-height retractable basketball nets
Whiteboard
Perimeter bench seating 
Equipment available on request
Volleyball Nets
Badminton Nets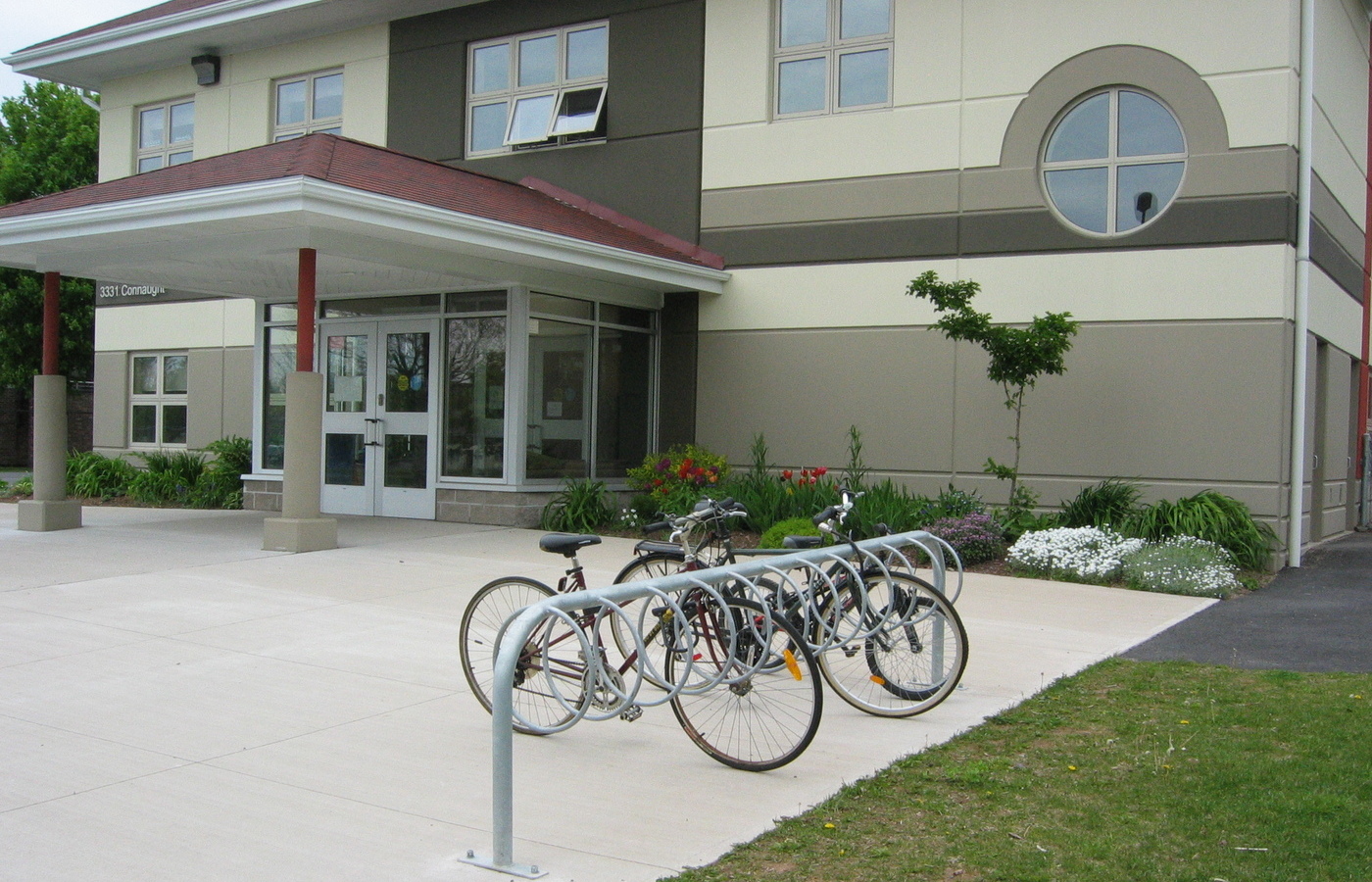 This bright, accessible space is suitable for birthday parties and celebrations, meetings, dances, and fitness/dance classes. 
Features 
72' x 25' floor space

In-room kitchenette (kettle, microwave, sink, fridge/freezer)

Whiteboard
Available by arrangement
Availability
All rentals are min. 2 hours.
Weeknights: 6:30pm to 10:30pm
Saturdays and Sundays: 8am – 10pm
Gymnasium
Minimum rental: 2 hours
Weekdays: $80/hour
Saturdays and/or Sundays:  $80 per hour + flat fee of $50 per day
Extraordinary Cleaning Fee, if necessary (see below)
Multi-purpose room
Minimum rental: 2 hours
Weekdays: $46/hr 
Saturdays and/or Sundays: $46 per hour + flat fee of $50 per day
Extraordinary Cleaning Fee, if necessary (see below)
Extraordinary Cleaning Fee
$50/hour, minimum $150
Is applied following a booking when the space (gym and/or MPR) requires more than routine cleaning to ready it for next use.
Discounted rates
Contact us to discuss discounted rental rates for organizations with official "not-for-profit" status. 
Request a booking
Be prepared to give our rentals coordinator these details
date(s) and times requested

room (gym/MPR/both)

activity (meeting, basketball, volleyball, …)

max. number of people on site
Liability Insurance Requirement
All rentals are required to have a $2 million dollar general liability policy unless otherwise indicated.
We are aware of at least one option for event-based liability insurance:
AON Risk Solutions offers event organizers with affordable access to liability coverage when planning events. Coverage may be obtained for community events and family events as well as a wide range of sporting activities (including organized leagues and sport camps).
Halifax Independent School has no direct affiliation with AON. While group liability insurance is mandatory for all bookings, renters can contact any insurance provider to inquire about coverage that best suits their needs.
For more information about  and how to purchase this insurance option, visit halifax/instantriskcoverage.com or contact AON Risk Solutions directly at 902-429-7310.
Gymnasium Rental Rules of Conduct
The Licensee agrees to abide by and enforce among its representatives and participants/guests the following rules:
No illegal drugs, no cannabis products, and no alcohol shall be brought onto the premises. No inebriated person is permitted to enter the premises.
No dangerous behavior, loud or vulgar language, or otherwise inappropriate behavior will be tolerated.
Shirts and shoes must be worn at all times, excluding the change rooms. Exception: In the gymnasium, users who have no clean, dry, indoor footwear have the option to go without footwear.
No smoking/vaping is permitted anywhere on the premises.
No furniture is to be moved into the Cameron Gymnasium.
No drinks (except unadulterated water) and no food will be permitted inside the Cameron Gymnasium.
Only footwear not previously worn outdoors will be permitted to be worn inside the Cameron Gymnasium.
All participants, spectators, and guests must comply with posted signage as well as the guidance and directives of the Licensor's on-site representatives.
Questions/Updates?
Our admin staff can help.