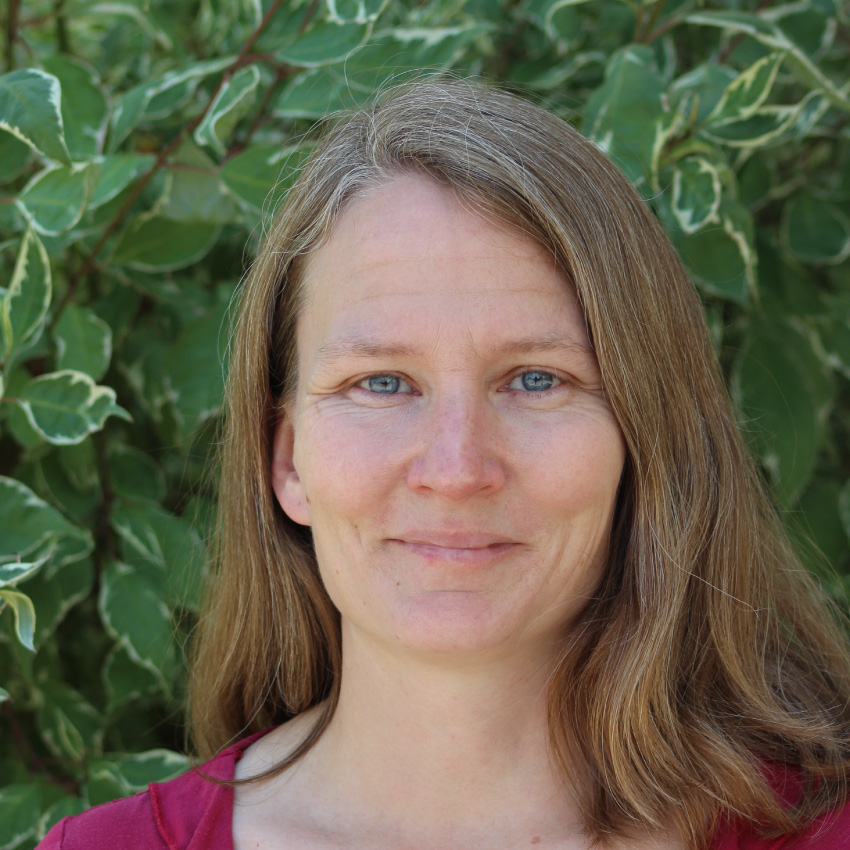 Heather Johnson
she/her
Headteacher


Read Bio
BA (Mount Allison University, Sackville, NB)
Certificate in Environmental Education (Algonquin College, Ottawa, ON)
BEd (Mount Saint Vincent University, Halifax, NS)
MEd (Acadia University, Wolfville, NS)
One of Heather's first days at HIS was substitute teaching on "9-11". In the days following, she witnessed how thoughtfully teachers responded to students—some with parents working in New York—and how naturally and intuitively the members of the school community interacted with one another.
It is this community's respect for the broader world (including the environment) that Heather most enjoys. Heather is eager to connect HIS students with experiential learning and natural landscapes. She loves to introduce students to the worm farm, or help them nurture vegetables and flowers in one of the school's growing spaces.
Heather has teaching experience in our Elementary and Middle School departments, leading theme research studies and upper school theatre productions. Her commitment to active listening and restorative practices makes for strong, supportive relationships.
Some of her best moments come when HIS Alumni drop by for a hug, share their continued achievements, and let her know how fondly they remember their time at the school.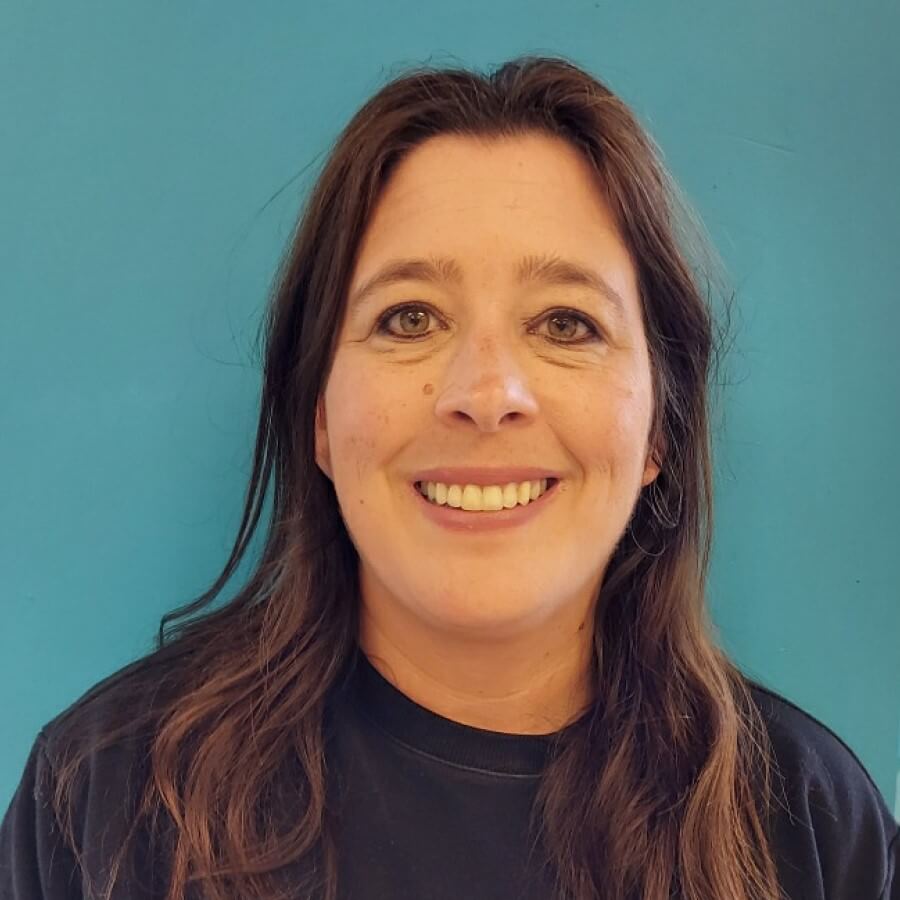 Jill Morgan
she/her
Elementary Teacher 
Lower Elementary Dept. Head
Read Bio
BAA, Child and Youth Studies (Mount St. Vincent University, Halifax, NS), BEd (University of Calgary, Calgary, AB)
From the moment Jill began part-time work at Halifax Independent School in 2004, she knew it was the school for her. Jill's learning philosophy and her professional training in inquiry-based learning made HIS a logical choice. The Elementary department's rhythm of student research and presentation is second nature to Jill, and she approaches her students' knowledge fairs with a mixture of excitement and pride, confident in the value of integrated studies and experiential inquiry.

As someone who has always adored children, Jill considers teaching a privilege. Jill creates a respectful and caring environment in which children feel safe sharing ideas and expressing themselves. Each day serves up a new mix of highlights such as hearing children's full-belly laughter, sharing in their eagerness to learn, and embracing the inspiring (and funny) moments that flow from a life shared with children.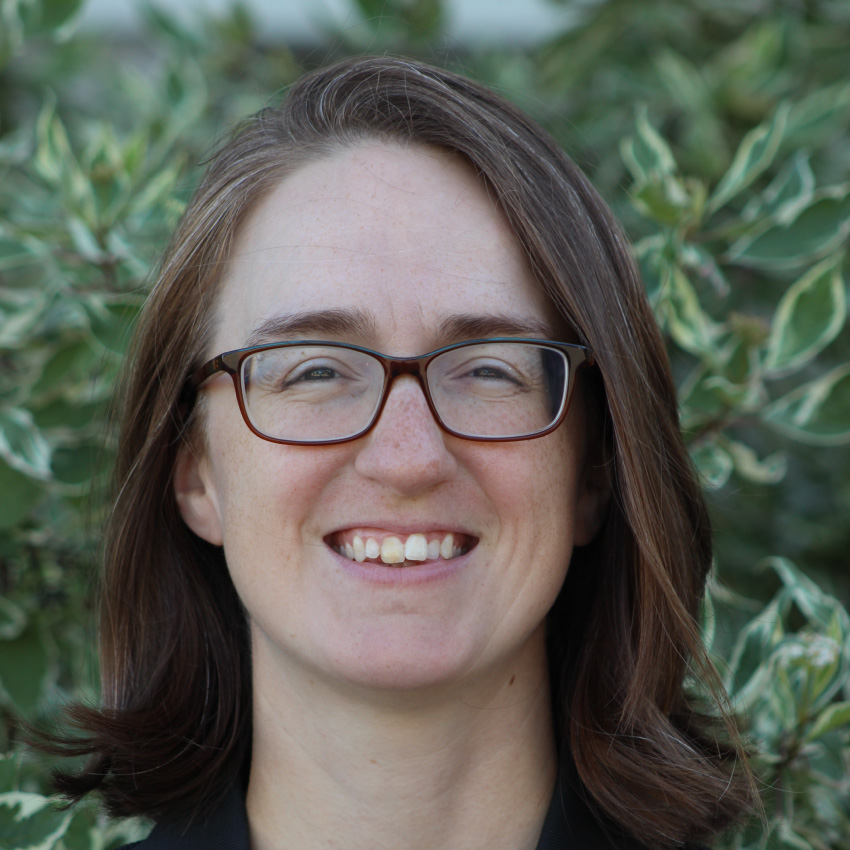 Christy Elliot
she/her
Elementary Teacher
Upper Elementary Dept. Head
Read Bio
BScK (Dalhousie University, Halifax, NS), MSc (Oregon State University), BEd (Mount St. Vincent University, Halifax, NS)
Halifax Independent is such a second home to Christy that she has been known to pull out her house key to get in the front door of the school!
Christy first experienced a sense of calling to a career in education while working at a therapeutic boarding school for children with special needs.
Since 2008, Christy has been teaching Elementary students at HIS and now also leads our Upper Elementary Department. She loves to live as much of her life outdoors as time permits, whether for active adventure, alfresco family dining, or quiet contemplation. Christy is passionate about sharing the joys of outdoor experiences with her students and her family.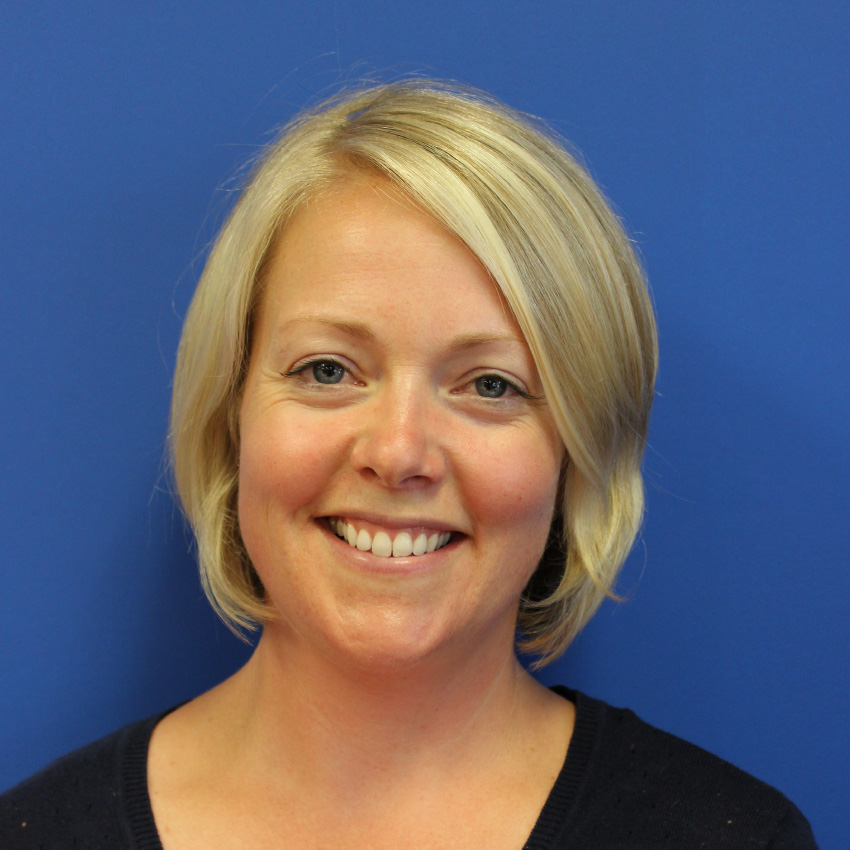 Meghan Nixon
she/her
Middle School Teacher
Middle School Dept. Head
Read Bio
BA (St. Francis Xavier University, Antigonish, NS), Graduate Diploma in Education (Monash University, Melbourne, AU)

Meghan grew up in Nova Scotia, and found her way to Halifax Independent after having studied and taught in Nova Scotia and abroad. Meghan's desire to work with children developed through her teenage years, instructing children's swim classes, and in university, tutoring with St. Francis Xavier University's "X-Project". She completed her Graduate Diploma in Education in Melbourne, Australia, and spent the early part of her teaching career there. Meghan gladly accepted the invitation to join the teaching staff in the autumn of 2016.
Meghan relishes the experience of watching children recognize their personal strengths and strive toward achieving their potential in any area of life. Dedicated to discerning her students' learning styles and current capabilities, Meghan sets high, realistic expectations for her students. At Halifax Independent, Meghan sees evidence of a true par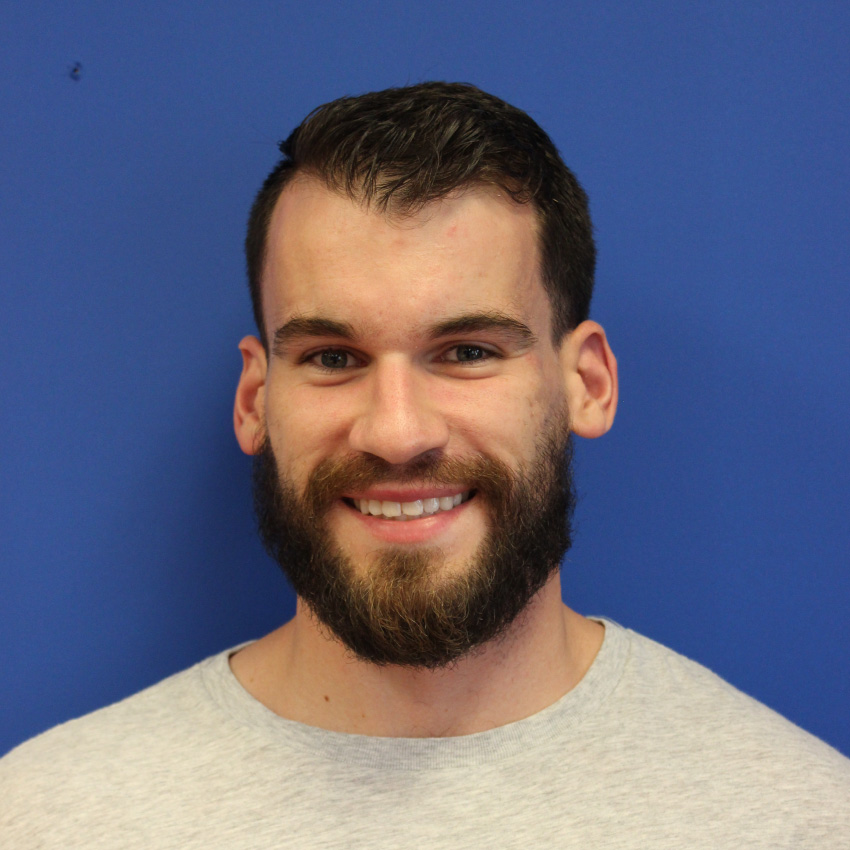 Adam Johnson
he/him
Music Specialist
Upper Elementary, Middle School


Read Bio
BA (Hons) Piano Performance  (Bishop's University, Sherbrooke, QC)
MMus, Choral Conducting (University of Miami, Florida)
BMusEd (Memorial University of Newfoundland, St. John's, NL)
Adam was alerted to an opening at Halifax Independent School by one of his professors from Memorial University, and he joined the HIS teaching staff in 2016.

In high school, Adam's music teachers created a classroom atmosphere that encouraged he and his classmates to grow. Those teachers inspired his career choice, and their excellence continues to serve as a standard of excellence for Adam. He values the school's student-centred approach and the quality of attention given to Halifax Independent students.

Convinced that music-making is transformative and communicative for people of all abilities, at every age, Adam directs a range of community choral groups and is dependably energized and uplifted by bringing people together in song.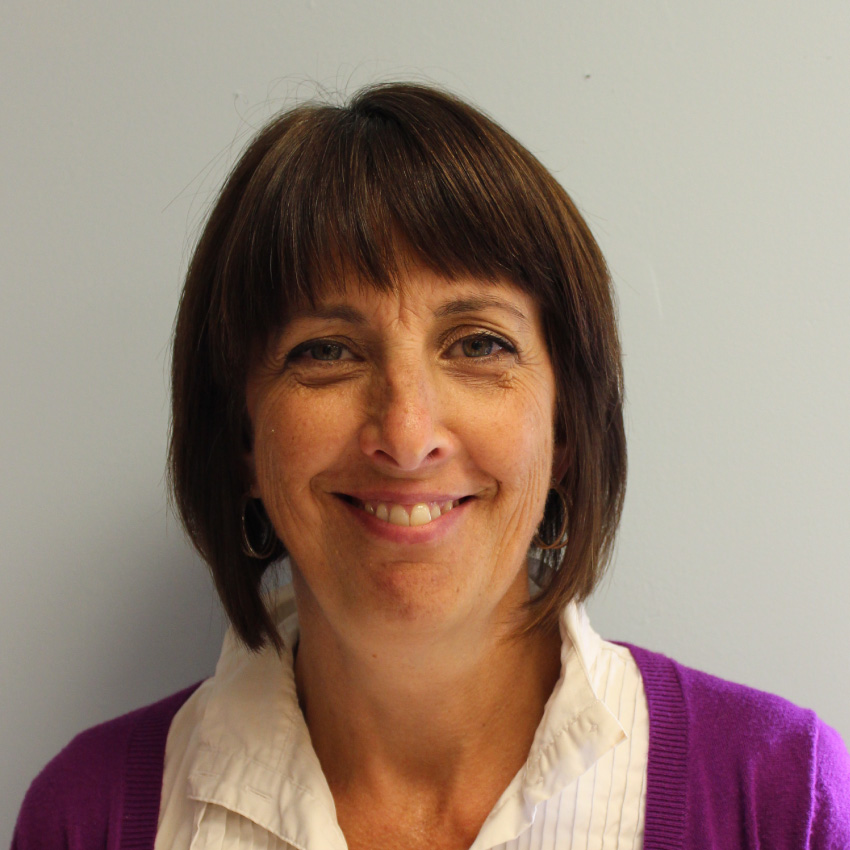 Carol Anne May
she/her
Pre-primary Teacher and
Director


Read Bio
ECE2 Early Childhood Education Diploma (Holland College, Charlottetown, PE) 
In 2014, after 18 years as a resource teacher in Bridgewater, Carol Anne took a leap, landed at HIS, and couldn't be happier.
Born in Montreal and raised in PEI, Carol Anne is a certified Early Childhood Educator with a lifelong passion for nurturing children. Carol Anne believes that strong, positive social interactions are key building blocks for children as they develop and discover new competencies. She considers the school's "whole child" approach—caring for a child's intellectual, emotional, physical and social needs — a wonderful fit.
Whether indoors or out, and in all kinds of weather, Carol Anne sets the stage for children to play, connect, explore, and gain confidence.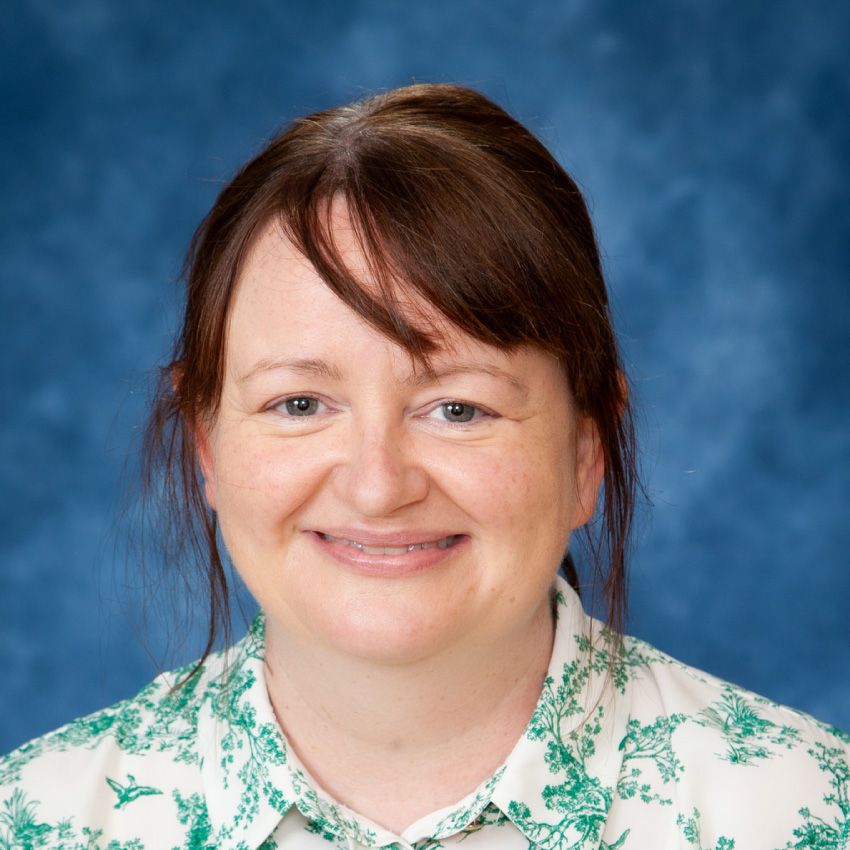 Gillian Murphy
she/her
HR and Office Manager



Read Bio
MA Community Development, National University of Ireland, Galway
Diploma Human Resources Management McMaster University, Ontario
Gillian joined the staff in July 2021 when the administration support team expanded.
Gillian brought valuable experience and skills gained as a Community Development Coordinator and, later, as the Operations Manager for a small business during a time of intense growth. She has a knack for refining processes and for spotting and filling gaps. In addition to her other responsibilities, Gillian responds to requests for off-hours building rentals, tends our Squarespace shop, and coordinates our afterschool programme's staffing schedule and registrations.
We appreciate Gillian's friendly, professional manner, and she loves putting her organizational skills to use in a child-centred learning environment. Gillian thoroughly enjoys the inquisitive nature of young children and values the opportunity to hear their perspectives and see the world through their eyes.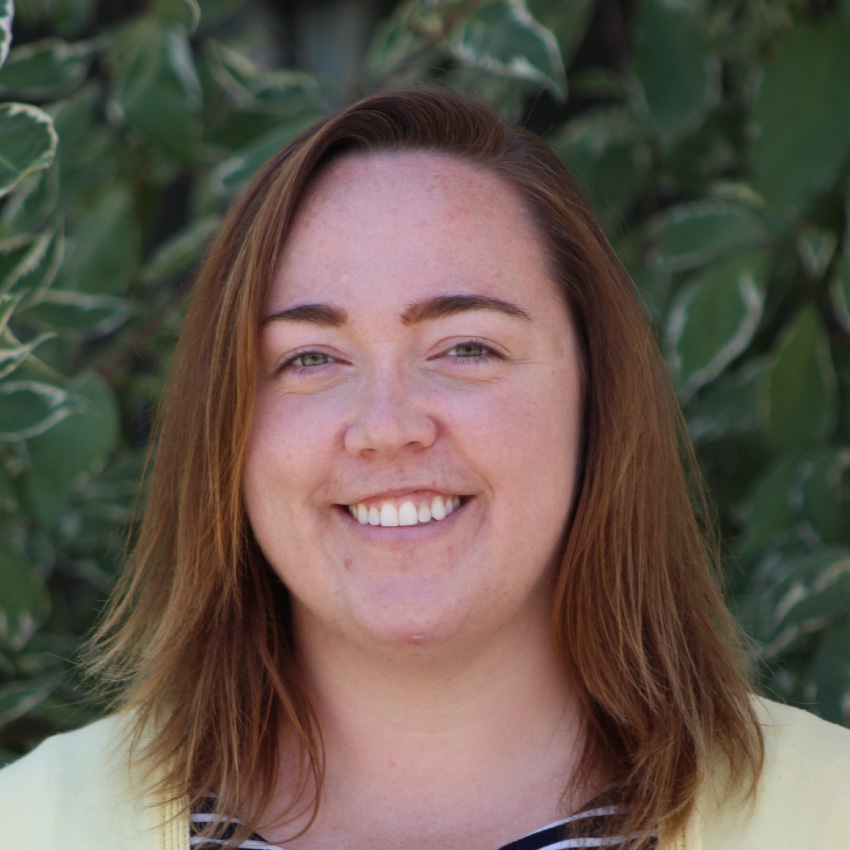 Heather Donovan
she/her
Middle School Teacher
Science and French


Read Bio
BSc (Dalhousie University, Halifax, NS)
BEd (Memorial University, St. John's, NL)
MEd (University of New Brunswick, Fredericton, NB)
Heather joined our teaching staff in 2017. Her professional experience includes service in remote areas of Canada, and distance-learning with a dispersed student group. While her teaching experience includes instruction across most subject areas, her work in the Middle School is focussed on Science and Core French.
Heather values the collaborative approach and the sense of community within Halifax Independent School classes. Heather is thrilled by the learning process and its rich possibilities. Teaching remains her favourite way to contribute to the well-being of others.
Heather loves hiking new paths, with her trusty canine companion, and soaking up the beauty found in natural landscapes.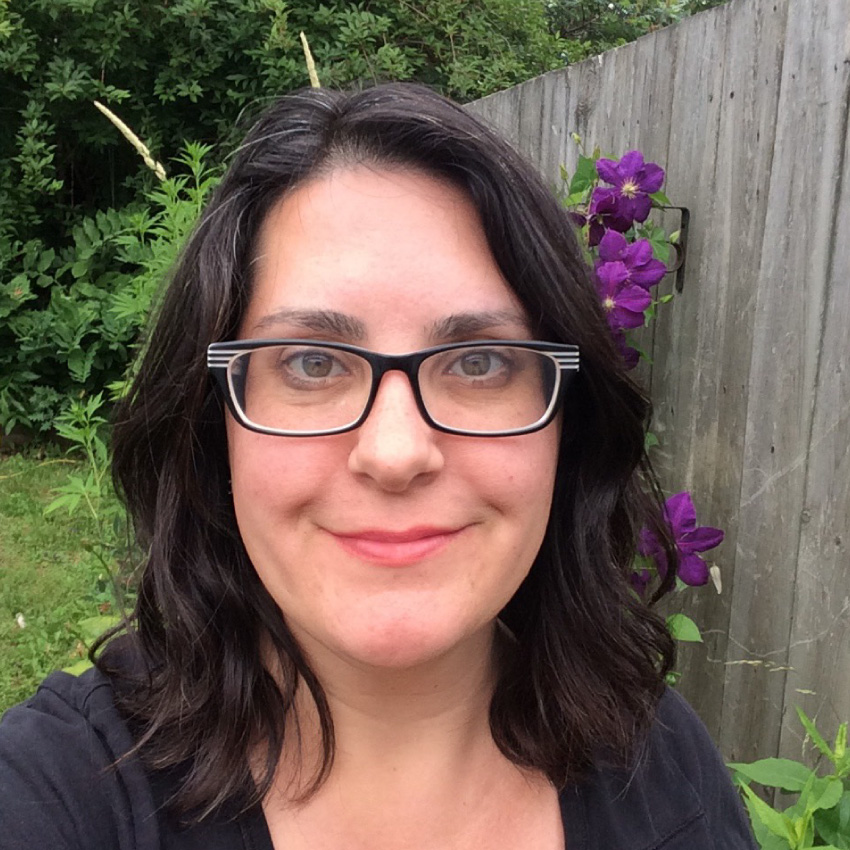 Holly MacFarlane
she/her
Pre-primary Teacher 


Read Bio
ECE1 (St. Joseph's College of Early Childhood Education/NSCECE, Halifax)
Before joining the HIS pre-primary staff in 2018, Holly was a stay-at-home parent with her own family home day care and after-school service.
Holly appreciates the honest emotions and the pure joy that children express, and she loves witnessing their readiness to accept one another and their eagerness to learn.
Holly is a life-long learner who discovers opportunities for growth in every circumstance. She loves creative, hands-on activities and embraces opportunities to know things, grow things, and try things. Holly prizes kindness and hospitality. She values the welcoming atmosphere of the school, the openness of the staff, and the strong sense of community.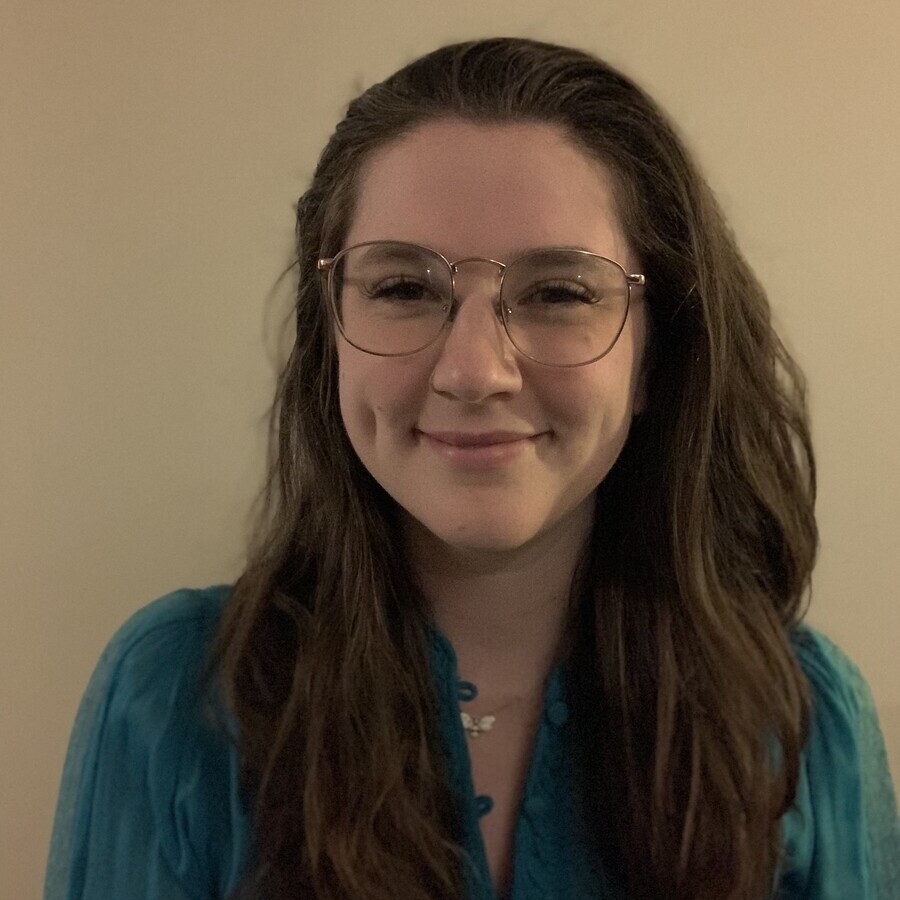 Imogen Allen-Rice
she/her
Elementary Teacher


Read Bio
BA (Kings College University, Halifax)
BEd (Mount St. Vincent University, Halifax) 
Imogen knows the school from the inside out! Having attended Halifax Independent School from Pre-primary to Grade 9, she has first-hand experience of how inquiry-based, integrated studies plays out for students in every corner of the school.

Imogen recalls the positive impact of feeling known and understood by her HIS teachers, especially because that interpersonal knowledge so obviously informed their teaching. Those HIS teachers were some of Imogen's earliest mentors, dependably encouraging her to work hard and to pursue success. These formative relationships helped shape Imogen's professional approach to teaching, modeling, and mentorship. She believes that an engaged student is more likely to give their best effort and to develop a sense of ownership over their work and learning.

Naturally curious and eager to learn, Imogen loves global travel and embraces cultural experiences that deepen or broaden her understanding of others and the world.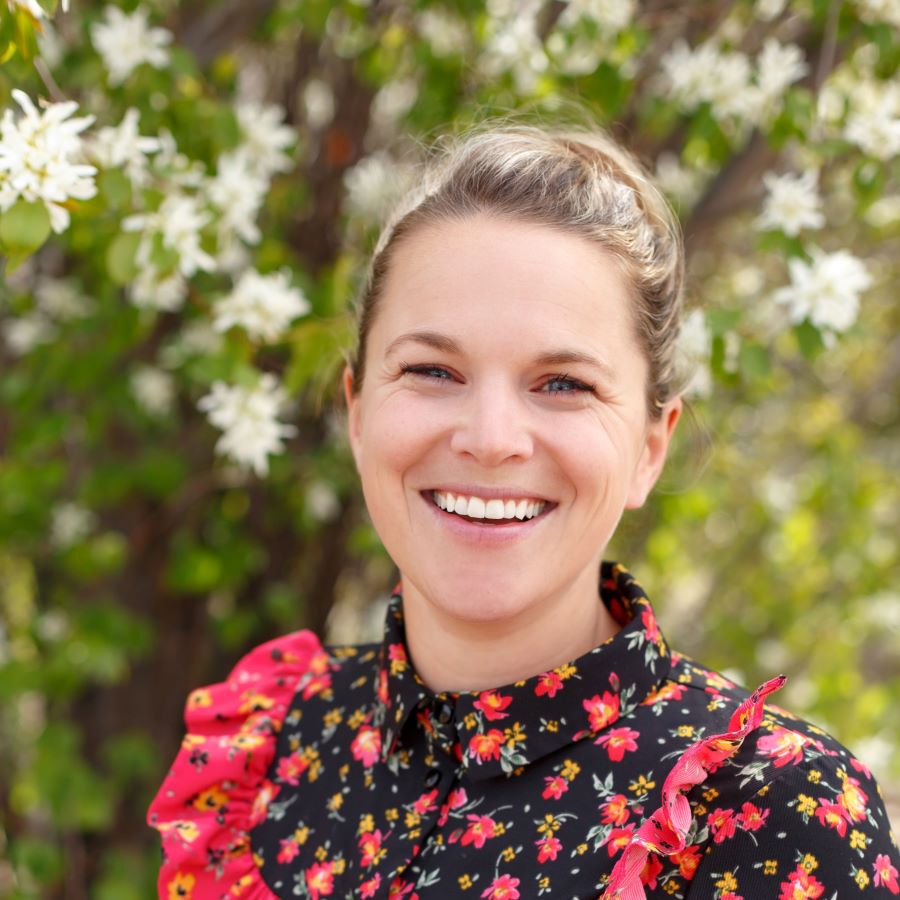 Jocelyn Urkow
she/her
Elementary Teacher


Read Bio
BEd (University of Alberta, Edmonton, Alberta)
MA – Interdisciplinary Studies (Athabasca University, Athabasca, Alberta)
Jocelyn brings a decade of teaching experience, gained both in Canada and internationally (Sudan and Haiti), spanning Pre-Kindergarten to Grade 12. Her career inspiration came from her grandfather, a college professor, who intentionally (and persuasively!) shared his love of teaching. Jocelyn can imagine no more dynamic, challenging, and fulfilling job than learning and helping other people learn – all day.
She experiences children as natural explorers, full of questions. Jocelyn's goal is to create learning opportunities rich with joy, fun, excitement, and moments of healthy frustration. Our school's progressive, relationship-based approach resonates strongly with her own teaching practice.
Jocelyn and her family are new to Nova Scotia. She loves to run, and looks forward to exploring Nova Scotia's trails.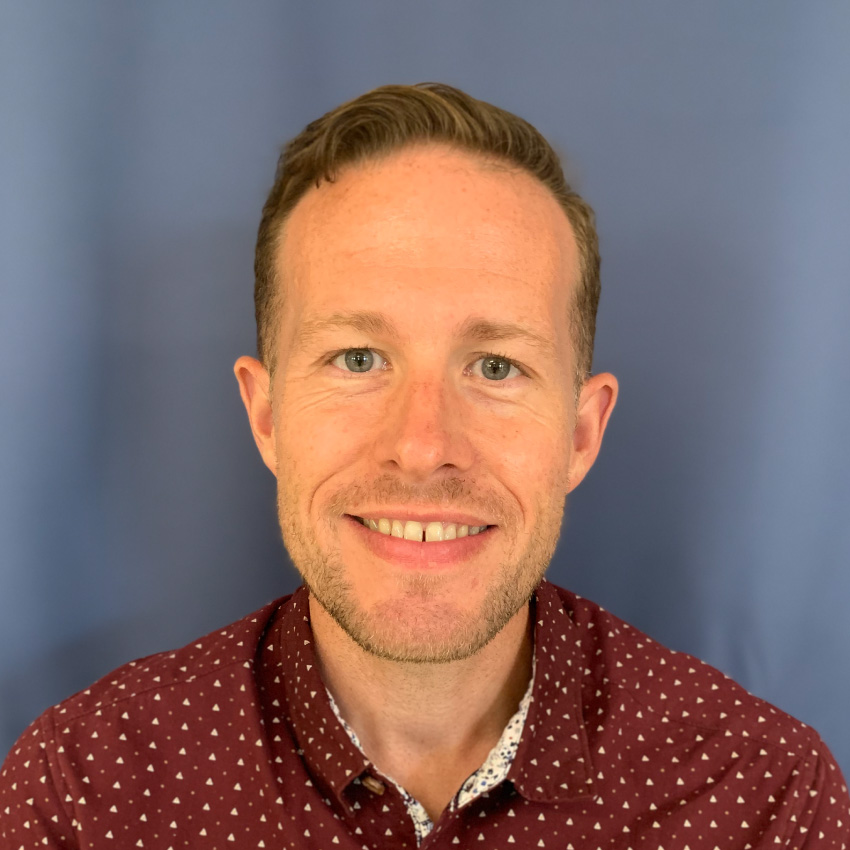 Joey Creelman
he/him
Middle School Teacher
Social Studies and English
Read Bio
BA, English/History (Mount Allison University, Sackville, NB)
BEd (Acadia University, Wolfville, NS)
MEd Curriculum (University of New Brunswick, Fredericton, NB)
As a young student, Joey enjoyed everything about school: the teachers, the learning, and the socializing with peers. Teaching and playing "school" readily worked its way into his imaginary play. Positive classroom experiences supplemented by real-life learning and job-shadowing opportunities confirmed education as a natural career choice for Joey.
Joey's professional experience includes classroom teaching and a variety of leadership roles, and he has had the pleasure of serving independent schools, public schools, and international schools.
Inquiry, student ownership of learning, and growth in competencies alongside knowledge are at the core of Joey's approach to teaching. He finds it especially satisfying when student learning leads to meaningful action, which could include a change in behaviour, pursuit of a solution, or focussed advocacy.
Joey values communities that encourage all members to embrace lifelong learning, with learners right at the centre. In HIS, he sees a supportive, engaging, and challenging environment rich with possibilities for growth.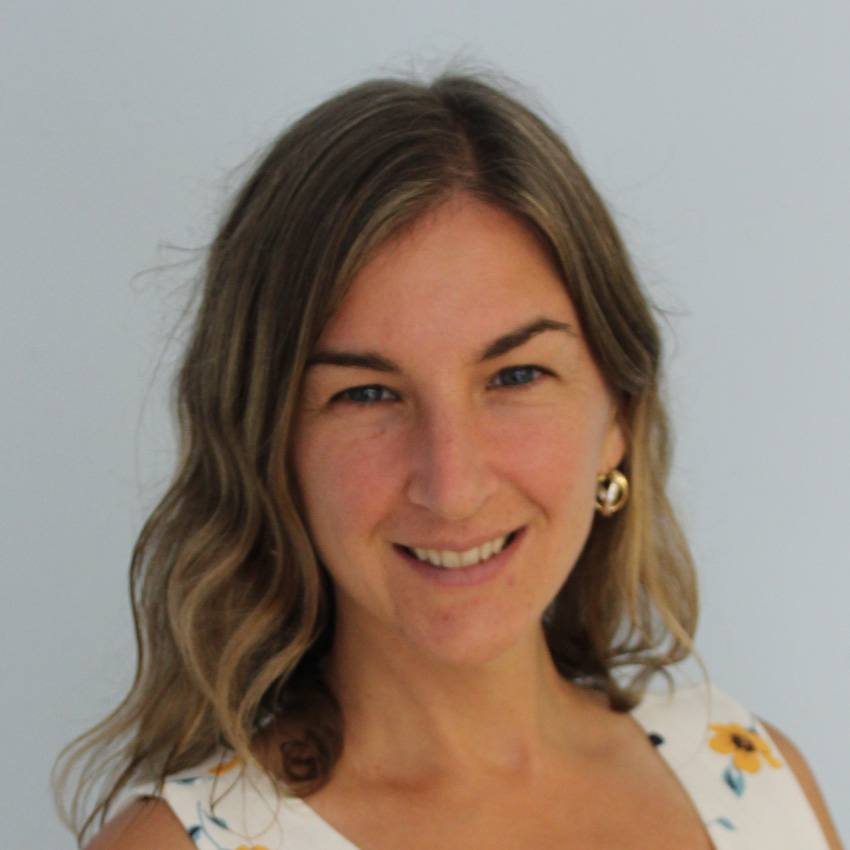 Laura Mikkelsen
she/her
Resource Teacher
Lower Elementary
Read Bio
BA (University of King's College, Halifax, NS)
BEd (Mount St. Vincent University, Halifax, NS)
Laura values caring community and the joy of learning at every age.
A keen observer, Laura invests in understanding each student's internal "tool-kit", those personal resources that help them overcome obstacles and learning challenges. Laura's teaching practice has been shaped by her keen interest in the process of learning to read and write. With supplemental training in phonological automaticity, Laura supports students in embracing moments of struggle and building/refining strategies. Laura loves helping her students own their progress and grow in confidence.
A native Nova Scotian and lifelong adventurer, Laura brings rich life experiences to the school including training in art and design, triathlon, dancing of all sorts, and time as a deckhand on the Schooner Bluenose II.
Lee-Anne Benoit
she/her
Elementary Teacher 
(on leave)



Read Bio
BA, BEd (Mount St. Vincent University, Halifax, NS)
Helping students achieve success fuels Lee-Anne's love of teaching.
Early experiences led Lee-Anne to a career in education. They included delivering an extracurricular drama and art programme for kids and teens in and around Nairobi, Kenya; a three-year stint as an EAL teacher overseas; and, closer to home, providing literacy support to children who struggled with reading.
Lee-Anne's travels for work, education, and adventure have been formative experiences. They are reflected in her eagerness to see things from another person's perspective, or through the lens of another culture.
Lee-Anne enjoys developing new and exciting experiences that enable her students to construct their own knowledge of the world around them. Lee-Anne loves the way that HIS supports students in developing confidence, all the while being mindful of their differences and personal strengths.
Leigh-Ann Fulmore
she/her
Middle School Teacher


Read Bio
BSc (University of New Brunswick, Fredericton, NB), BEd (Mount St. Vincent University, Halifax, NS), MEd (Acadia University, Wolfville, NS)
Leigh-Ann first experienced Halifax Independent during her final teaching practicum, and joined the Halifax Independent School staff in 2006, as a new BEd. graduate. Leigh-Ann credits the school's collaborative and progressive environment with nurturing her own personal and professional growth. She embraces interdisciplinary connections, demonstrating genuine enthusiasm and interest as a way of encouraging student engagement.
Leigh-Ann has witnessed the benefits of connecting HIS students with role models, exemplars, and mentors within the science community and shares the school's dedication to creating and coordinating such opportunities. Outside of school, Leigh-Ann takes every opportunity to spend time in nature, and enjoys sharing this deep appreciation for the natural world with her two children.
Liam Knox
he/him, she/her
Elementary Teacher


Read Bio
BA, BEd (Saint Thomas University, Fredericton, NB)
Liam taught in New Brunswick before joining the HIS teaching staff in 2011.
Liam was inspired by the kindness and personal dedication of a Grade 3 teacher who faithfully delivered assignments and get-well cards to (little) Liam during an extended illness. Liam's goal is to be that kind of teacher. The relationship-based teaching model at the heart of Halifax Independent School's approach is an excellent fit for Liam.
Liam is consistently astonished and rewarded by watching children overcome challenges in pursuit of goals that are meaningful for them. These are wonderful moments — and Liam experiences them often, teaching and learning at Halifax Independent.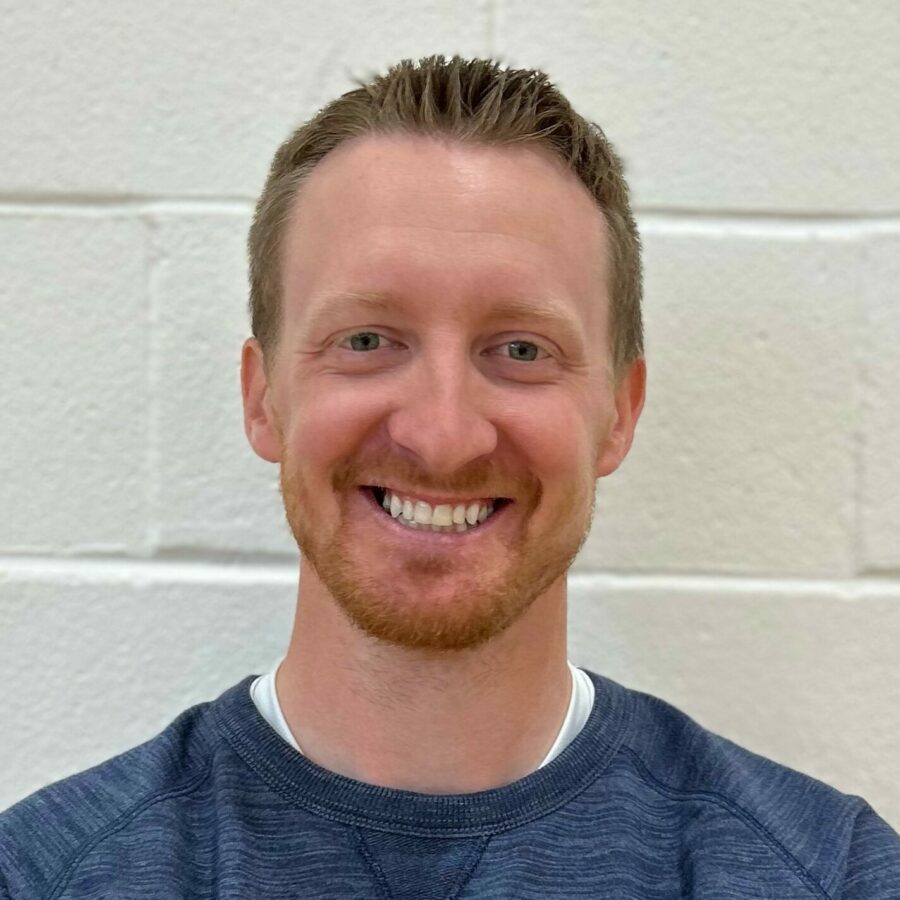 Matt Bartley
he/him
Phys. Ed. Specialist
Athletic Director
Read Bio
BMgmt (Dalhousie University, Halifax, NS), BSc Recreation (Dalhousie University, Halifax, NS), BEd (St. Francis Xavier University, Antigonish, NS), MEd (St. Francis Xavier University, Antigonish, NS)
Matt's experience as a (much older) big brother allowed him to develop comfort and confidence working with children and youth, and the ability to combine warmth and professionalism in his teaching and coaching.
Matt benefitted from rich experiences as a student athlete across several sports.  He works to create an environment that is welcoming and encouraging, always ready to celebrate effort and incremental successes. In 2016, Matt founded Goalball* Antigonish, and has continued to support the Canadian Blind Sports Association as a Goalball volunteer.
*Goalball is a Paralympic sport developed for athletes with blindness or low vision.
May Armstrong
she/her
Accounts Manager


Read Bio
BFA (Nova Scotia College of Art and Design, Halifax, NS)
Certificate in Accounting (Mount St. Vincent University, Halifax, NS)
CPA candidate

Born and raised in Kinngait, Nunavut, May developed an interest in accountancy through a series of summer jobs that exposed her to the field of finance and motivated her to pursue formal accountancy certification. A life-long learner, May is progressing steadily toward her CPA designation.

May first encountered Halifax Independent School as a parent, and was impressed by what the school offered her children. Within the school community, May saw a positive model of interdependence and mutual support, and she welcomed the opportunity to join the staff in 2013.

May delights in spreadsheets and finds satisfaction in helping to build and sustain an organization that she values. In addition to May's skill and knowledge, we value her warm smile, her calm demeanor, and her love of children.


Nelle Callanan
she/her
Music Specialist 


Read Bio
BMus, BMusEd (Memorial University of Newfoundland, St. John's, NL)
Diploma in Kodály Music Pedagogy, Kodály Institute, Hungary
Nelle comes to teaching and to music naturally. Her parents are career educators, and Nelle and her siblings were drawn into music-making as a natural and joyful part of daily life. Nelle joined our staff in 2013.
Nelle has served as a board member and junior choral camp director for the NS Choral Federation, and is a member of the artistic team of Choirs for Change. She champions accessible opportunities for anyone (everyone!) to benefit from singing in community.

Nelle collaborates with students and colleagues from every department and is a fun co-conspirator in all areas of school life. Nelle enjoys the enthusiasm and passion that children bring to music, their fearless sense of wonder in the world, and their ability to overcome challenges in diverse and amazing ways.
Sandy Seth
she/her
Elementary Teacher


Read Bio
BA (St. Mary's University, Halifax, NS)
BEd (University of Calgary, Calgary, AB)
Sandy's teaching practice reflects her love of children's energy, honesty, and imagination. She is grateful for the value HIS places on collaboration and community. Sandy joined our staff in 2010.

Sandy is approachable and insightful, ready to see and acknowledge her students' feelings and experiences even as she encourages them toward a new challenge, a next step or a positive change. She embraces active outdoor adventures, whether with her family, her colleagues, or her students.

Sandy has a personal and professional passion for in children's literature, and gladly shares news of her current favourite or a promising new author.
Working with children grounds Sandy in the enduring value of friendship, family, self-reflection, and learning about the world around us.
Sara Hildebrand
she/her
Visual Arts Specialist


Read Bio
BFA, MEd (Pacific Lutheran University, Tacoma, WA)
On her way toward majoring in Fine Arts, Sara discovered a passion for working with youth and combined both pursuits in one career. Early art experiences expose students to materials, processes, and background information that are new to them. Sara loves seeing how excitement and creativity is evident in children's artwork. Sara joined the HIS teaching staff in September 2017.
Sara invests in building positive relationships with students, equipping her to meet individual needs and to create a learning environment that inspires hard work. Sara values the supportive community that students, parents, and staff provide for one another.
Sara finds a deep joy in her family life. She loves playing, in sunshine and snow, with her husband and her two children.
Tania DesRoches
she/her
French Specialist 


Read Bio
BA Hons (University of King's College, Halifax, NS),
BEd (St. Mary's University, Halifax, NS)
Tania comes from a family of teachers. She has taught French in Halifax and Fredericton, and English in Lithuania. Tania joined our staff in 2004, and enjoys the sense of community and collaboration at HIS.
Tania's approach to teaching syncs well with the school's philosophy, and she loves the opportunities for creativity that permeate the classrooms of HIS. Tania finds it rewarding to witness a student following and participating in discussions and activities in French, using the language for real communication. In recent years, Tania has incorporated the Comprehensible Input approach to language teaching as a way to enhance engagement and build confidence.
Tania embraces growth and consistently sets new personal goals. She plays French horn with the Chebucto Symphony Orchestra (CSO) and chairs the CSO Board. Currently, Tania's favourite creative outlet is stained glass design.
Tina Moulton
she/her
Resource Teacher
Upper Elementary, Middle School 
Read Bio
BA (Memorial University of Newfoundland, St. John's, NL)
BLS (Hons) Elementary Instruction (University of Maine at Presque Isle, Maine USA )
MEd (Mount St. Vincent University, Halifax, NS)
As a child growing up in Newfoundland, it was typical for Tina to come home and find other children (students of her parents) hanging out at her house. For her mother, a Grade 3 teacher, and her father, a guidance counsellor, teaching was more than a "9 to 5" job.

It was no surprise to anyone when Tina decided to become a teacher, and she developed a specific interest in Resource. Her first stint as a Resource teacher, in 2007, convinced her that helping and supporting children in literacy was her passion. She appreciates how Halifax Independent School students are encouraged to learn at their own pace and to identify their own best strategies for learning.

Tina values the commitment of colleagues and parents whose contributions of expertise, time, and energy help the school thrive.
Valerie Walker
she/her
Executive Assistant
Communications Officer
Read Bio
BA (Dalhousie University, Halifax, NS),
Technical Writing Certificate (Dalhousie University College of Continuing Education, Halifax, NS)
All three of Valerie's children are HIS alumni and lifelong learners. Valerie joined the staff in 2001. She spent several years as the sole admin person, and has been thrilled to watch the school grow in every way–and the admin team along with it. Over the years, her role has become slightly more specialized. She gets deep satisfaction from contributing to the school's success through clear, gracious communication and messaging that captures this special school's extraordinary strengths.
She appreciates how freely and comfortably students approach the front desk, and sees that as evidence of the school's strong culture of welcome and mutual respect. When she is not at the front desk, Valerie enjoys thinking hard about big ideas, writing, cycling, and working with the honeybee colony that lives in her backyard.
Whitney Hunston
she/her
Elementary Teacher


Read Bio
BA (Cape Breton University, Sydney, NS),
BEd (University of Prince Edward Island, Charlottetown, PE),
MEd (Mount Saint Vincent University, Halifax, NS)
Whitney discovered Halifax Independent School through a friend and knew that it would be a good fit. Beginning in 2014, Whitney embraced every opportunity to fill term teaching positions at HIS, so that she was already part of the HIS family when she settled in for good in 2019.

Whitney loves active, engaged learning, whether as a teacher or a student! Her master's degree centred on literacy education. Whitney learned how joyful learning should feel, in Grade 4, through an extracurricular Science Club that was the highlight of her week.

Whitney is keen on fresh air and active living, treasuring time with her family and friends. Whitney appreciates this close school community and loves working with children in such a positive, respectful atmosphere.